Florida Mahi Ultimate Trucker, Earth & FlowersUndervisor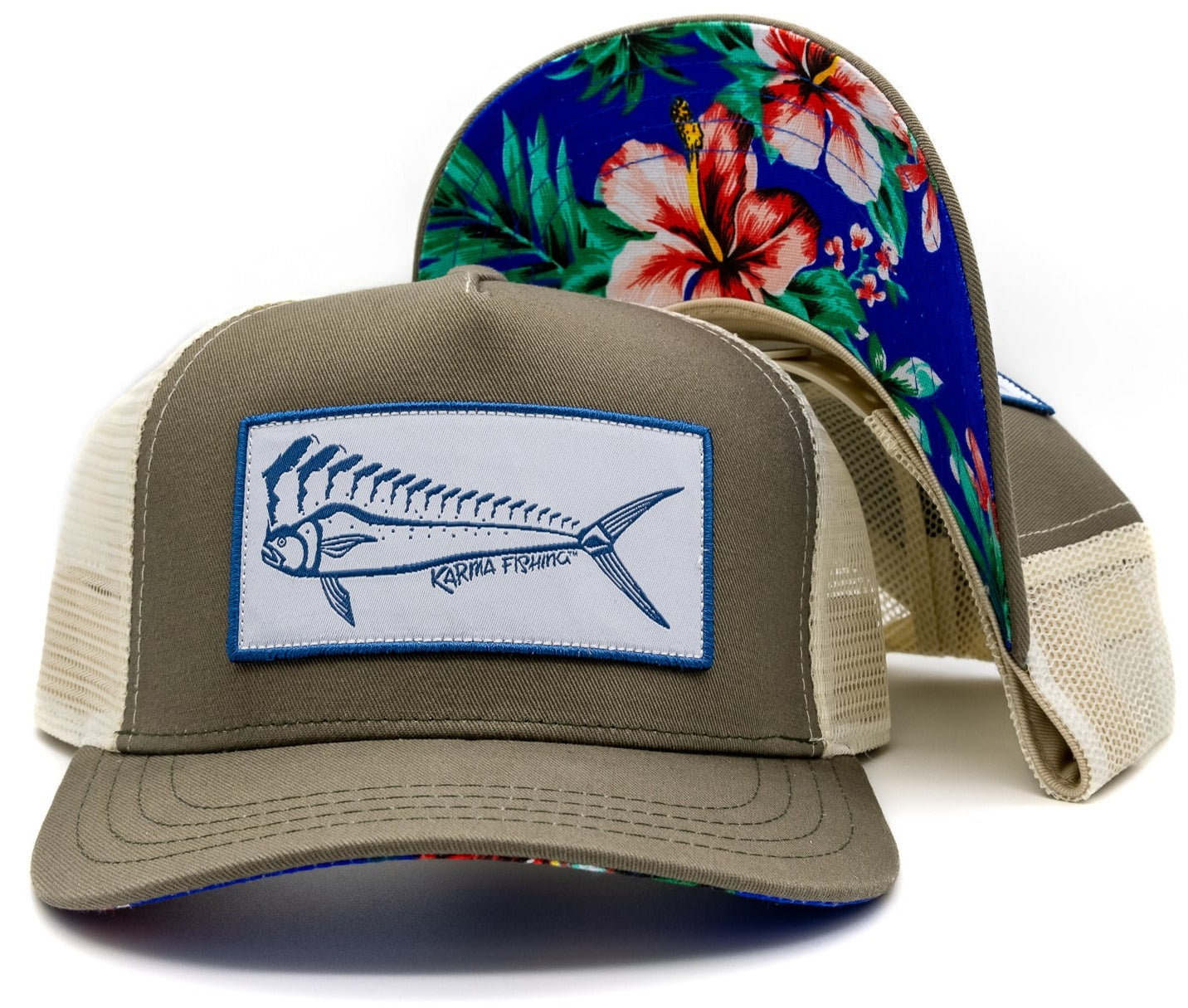 Designer: Karma Fishing Company
Fit- High Crown, 5 panel with the classic trucker fit.

Earth, with Electric Blue trim with floral under-visor. 

Logo/Design- The Florida Mahi logo woven/stitched on patch adds a cool and hidden dimension that will have people talking.
Great fit....Great colorway
Favorite trucker hat
Its a little bigger than my other trucker hats so I can wear it to hide messy wet hair after diving. The brim doesn't push my sunglasses down my nose which the smaller styles do, plus I really like the accent pattern!