Florida Mahi Ultimate Trucker, Camo/Black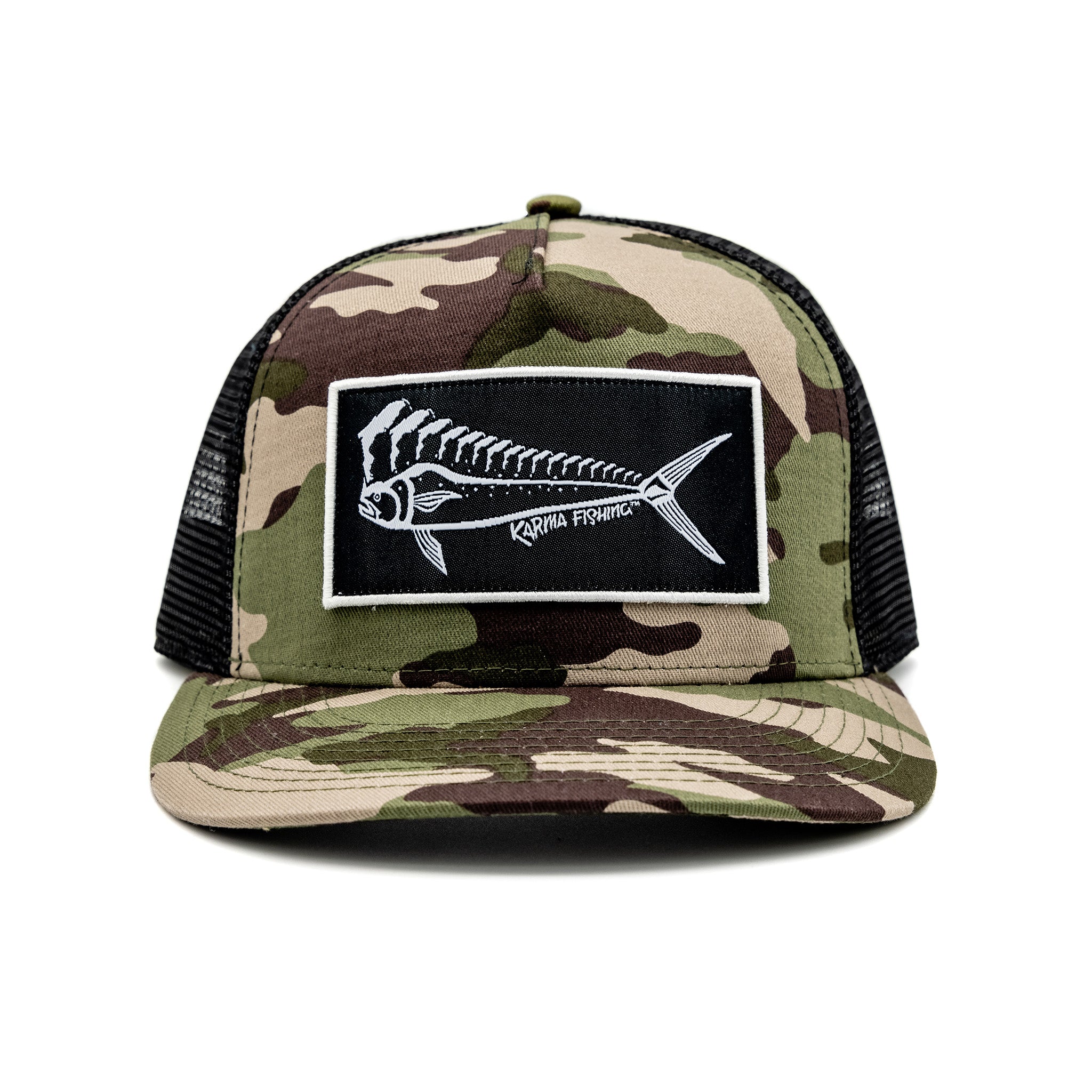 Designer: Karma Fishing Company
Camo w/ Black & White 

Fit- High Crown, 5 panel with the classic trucker fit.

Camo with black trucker mesh and white trim.

 Logo/Design- The Florida Mahi logo woven/stitched on patch adds a cool and hidden dimension that will have people talking.

Alternative- See our "low crown" 6 panel collection if you prefer a "ball cap" fit.
I have several of Karma's hats but my son lost his so i just bought him another. Its the only hat he wants to wear. Great hats guys Thanks
Florida Mahi Ultimate Trucker, Camo/Black
Xl trucker
Love this hat. Great fit for us guys with a big head. Don't have to utilize the last snap or 2 lol
Awesome!
Bought this gorgeous my Son, he absolutely loves it!!
High Quality
Love this hat, you can feel the quality!