Florida Mahi Flex-fit Grey/Navy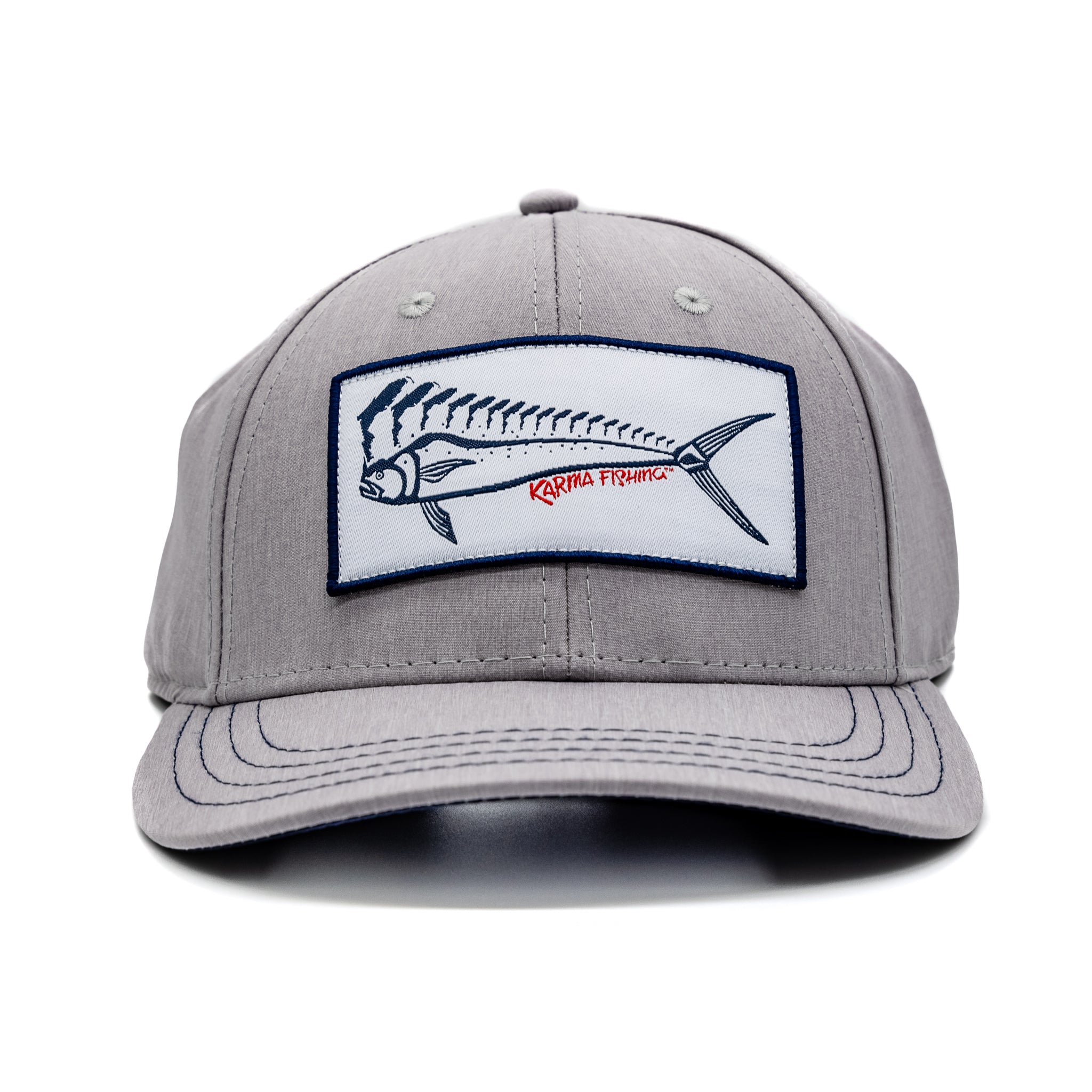 Designer: Karma Fishing Company
Premium Tek fabric 
Low Crown, 5 panel with the "ball cap" fit.

Grey, navy trim under-visor. 

Logo/Design- The Florida Mahi logo woven/stitched on patch.
PLEASE CONFIRM SIZE
L/XL 7 1/4" -7 1/2"
S/M 7"-7 1/4"
It sucks
The hats yall make are the best. Only kind that fit my head. But shit man my order still ain't came in on my 3rd order and i guess y'all don't kno how to check Facebook messages. Shitty customer service
Thanks for your time sending the review Corey. Just a friendly reminder that one of the hats was listed as a 'pre order' and qualified you for free shipping. We're happy that we could offer that to you, and appreciate your patients. Thank you for your continued business!