Florida Mahi Trucker, Floral/Black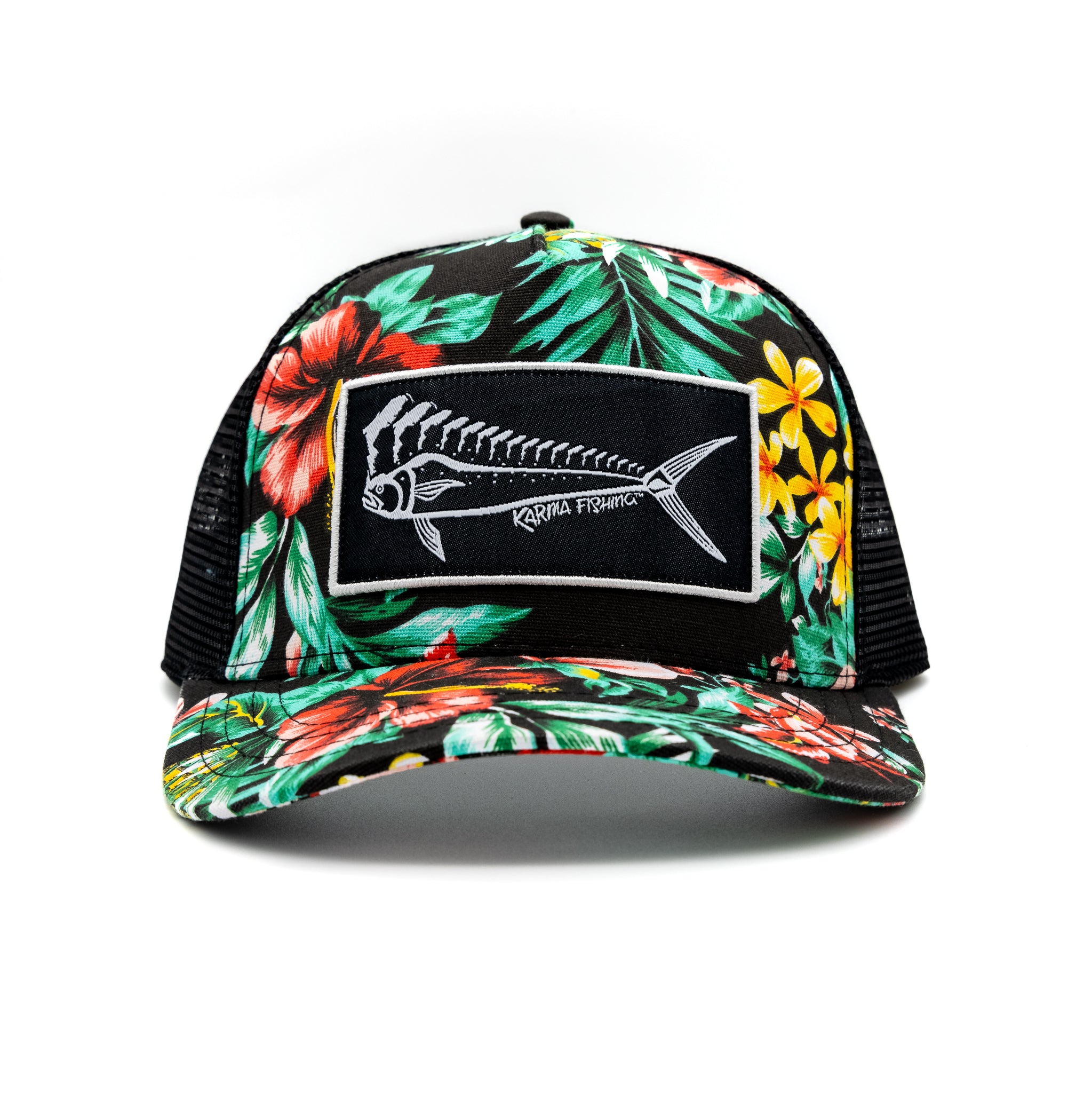 Designer: Karma Fishing Company
Karma Fishing was founded with an idea for a boat trashcan to help keep trash out of the ocean, and donate 10% of profits to "clean ocean" organizations.
We then started putting our logo on colorful hats like this one, thus transforming us into the brand we are today. 
Each product has been thoughtfully crafted to be a symbol of quality and style, and the vehicle to keep us moving towards our founding goal.
Fit- High Crown, 5 panel with the classic trucker fit.
Floral & Black
Logo/Design- The Florida Mahi logo woven/stitched on patch adds a cool and hidden dimension that will have people talking.
XL is 7 5/8"
Regular is 7 1/8"
All with 3 open/4 closed snaps.
Did not receive product. Getting a reply from them takes many days. Waiting on product or refund.
We shipped the hat 2x USPS and it was returned to us. Finally tried UPS and it was delivered. We covered these costs for you. Thank you for your business.
Nose hat (BUT) not for 61 by the time it got here
It's a good hat for $30 but by the time I got to meet in Canada it was $61 not 100% happy about that
Excellent Product
This is a Christmas gift for someone who requested it. It looks just like the picture. I cannot wait until the recipient opens the box on Christmas Day.
XL Hat
Ordered the XL b/c I have a big head and most hats snap on the 2nd to last or last snap. Hat was definitely big enough. All in all very happy with the hat and design, just wondering if I should have got the regular fit. Enjoyed the hat very much while on vacation!
Hat #2
I already had a large trucker for myself. This second one is for my daughter and she LOVES it. Great hats!!