Florida Mahi Mid Crown, Camo/Black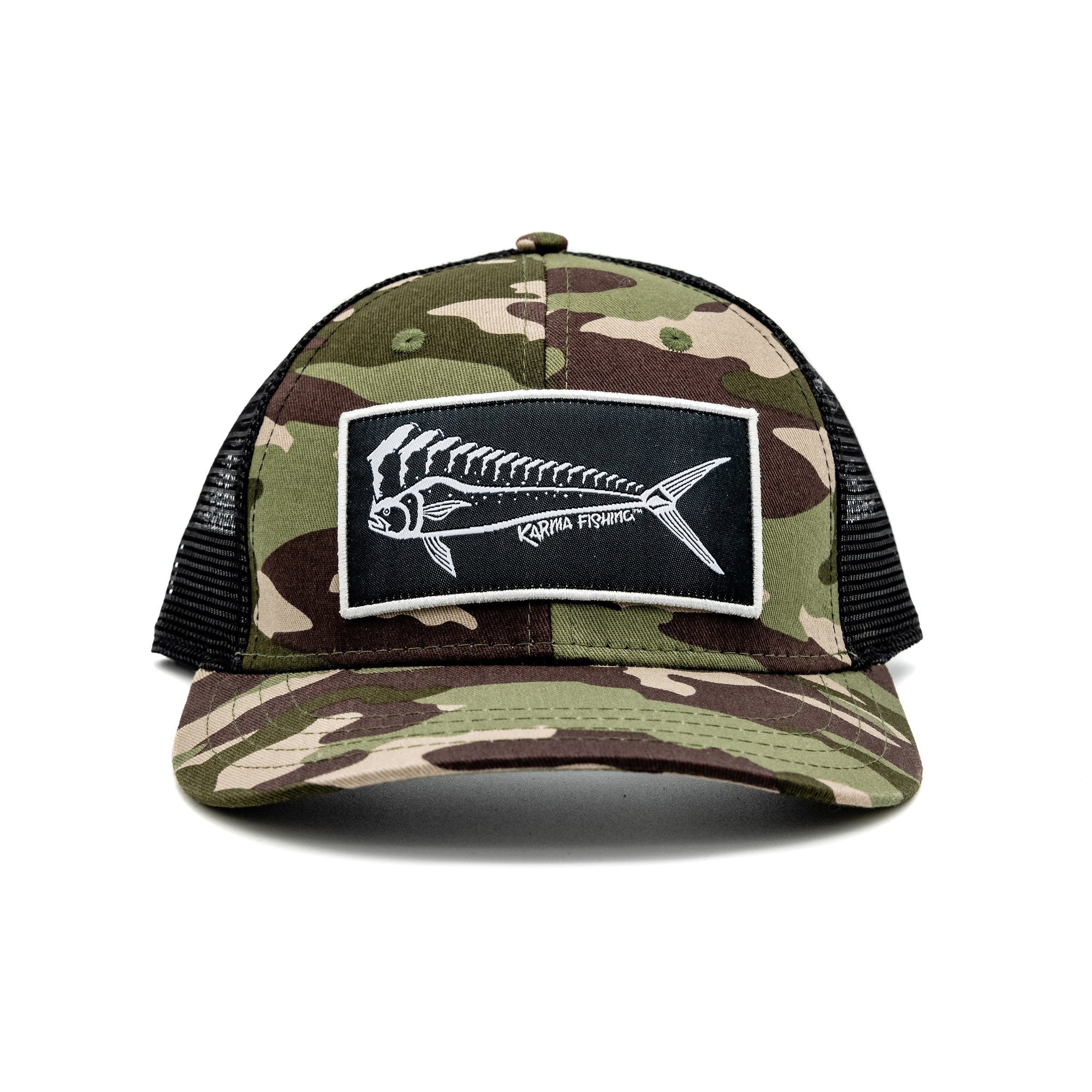 Designer: Karma Fishing Company
Fit- Mid Crown, six panel "ball cap" style for a more traditional fit.
Similar to Richardson 112
Details- Black with white trim and, floral or black under-visor. Woven patch with our Florida Mahi logo. stitched on. 

 Logo/Design- Florida Mahi with the shape of the state of Florida rotated to replace the dorsal fin.