Florida Mahi Mid Crown, Black/Floral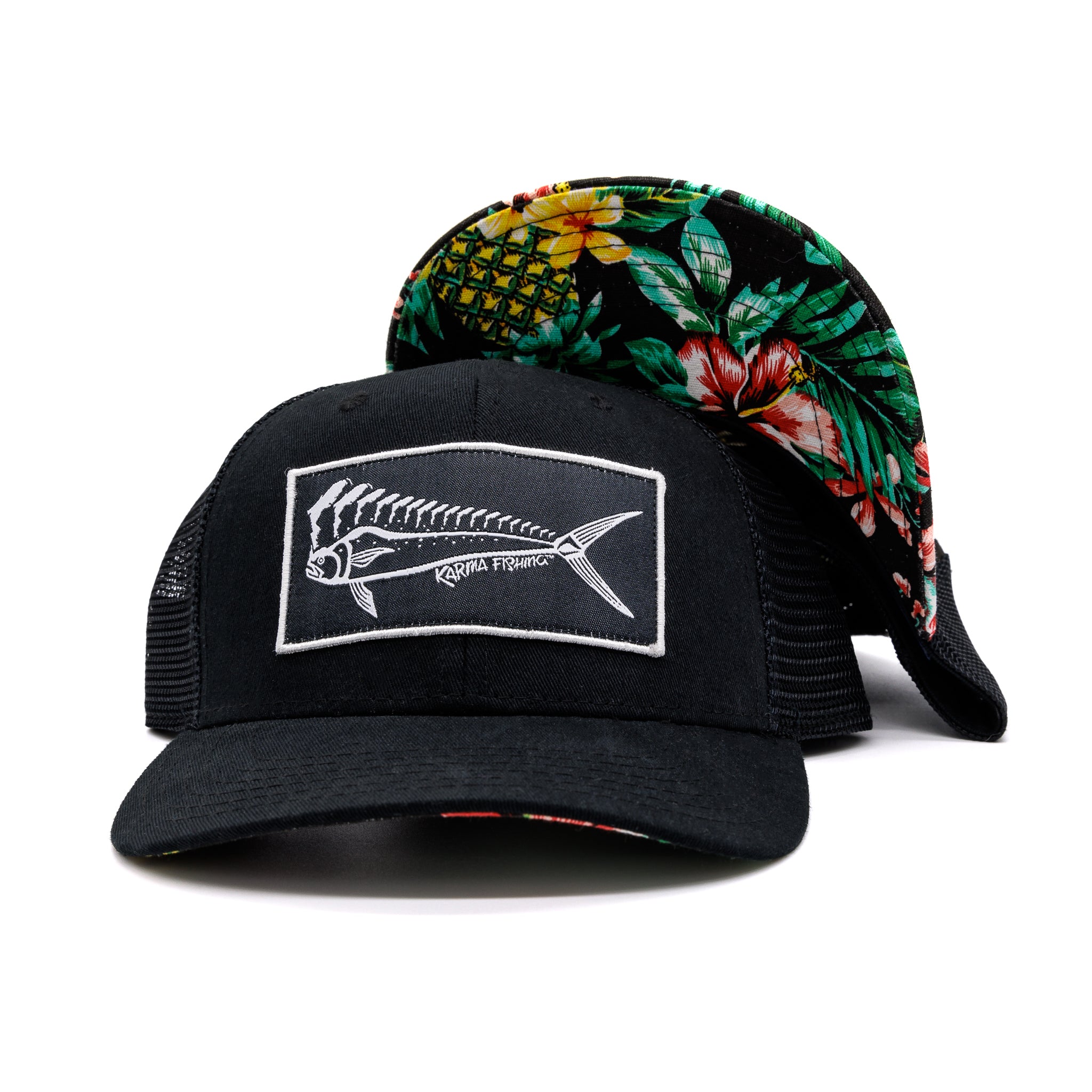 Designer: Karma Fishing Company
Fit- Mid Crown, six panel "ball cap" style for a more traditional fit.
Similar to Richardson 112
Details- Black with white trim and, floral or black under-visor. Woven patch with our Florida Mahi logo. stitched on. 

 Logo/Design- Florida Mahi with the shape of the state of Florida rotated to replace the dorsal fin.
Great company!
Easy shopping and great quality and pricing! Delivered on time too!
Great hat. I am very pleased & fast shipping too!